Prosper Healthcare Lending
---
Prosper Healthcare Lending is the premier financing Company in the healthcare industry. With over $3 Billion borrowed and over 250,000 people empowered, this is a name and a program you can trust. Here are some of the benefits you'll receive with a loan from Prosper Healthcare Lending:

Immediate decisions for loans under $35,000
Longer terms for lower monthly payment
No collateral require
No prepayment penalties
Fast & easy loan inquiry process
100% Confidential
CareCredit
---
CareCredit is a healthcare credit card specifically designed to pay for cosmetic or reconstructive procedures not covered by insurance.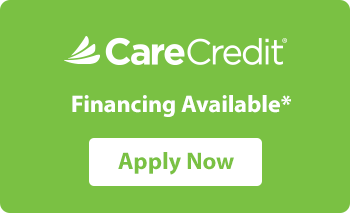 CareCredit has two unique features. Every CareCredit transaction is eligible for a No Interest (if paid within promotional period) or Low Fixed Interest Payment Plan and, you can use the card at all healthcare practices that offer CareCredit. For procedure fees from $1 to $25,000, CareCredit, the leader in patient financing, has a payment plan for every body.
CareCredit is endorsed by the ASPS, as well as the Dental Society, Medical Society, and even Veterinary offices.
With CareCredit You Can:
Get the cosmetic or reconstructive procedures you want, when you want them

Pay over time with low minimum monthly payments

Have a financial resource for additional procedures, without having to reapply*

Pay no annual Fees
Distance Discount
---
At Summit Plastic Surgery, we believe in changing lives (and travel habits) so it pays to look your very best. Literally.
Based in Fort Wayne, Indiana, we're proud to be the region's longest standing plastic surgery group. If you're visiting us from outside the Fort Wayne area, we'd like to help you pay for your "journey to looking and feeling better." We'll offer you a discount on your cosmetic surgery (based on your distance in miles from Fort Wayne)*, plus we'll even reimburse your $50 cosmetic consultation fee with a $50 gas card**! You get paid for your getaway! How's that for attractive pricing?
When you travel to SPS, you can also enjoy all the benefits of being "just far enough away" for some well-deserved privacy. Our fully-accredited surgery center, Southwest Surgical Suites, offers an intimate and convenient setting with many accommodations very close by.
*Excludes anesthesia, facility fees, implants, or products. Cannot be combined with any other offer.
 **A consultation with our board-certified surgeon is required to determine if you are a candidate for plastic surgery. If you're traveling from 50 miles away or further, and have completed and paid for your $50 consultation, we will provide you with a $50 Gas Card for your return travel. Applies to your first consultation only.